PANEL. Photography and Self-Fashioning

"Percy Rainford: Surrealism's Invisible Photographer"
Michael Taylor
Virginia Museum of Fine Arts
This paper focuses on the life and work of the Jamaican-born, American photographer Percy Rainford (1901-1976). Between 1942 and 1956, Rainford collaborated on a number of Surrealist art projects and publications, including the special Marcel Duchamp issue of View magazine that appeared in March 1945 and the first issue of Le Surréalisme, méme in Winter 1956, which featured Rainford's image of Duchamp's Female Fig Leaf on the cover. Duchamp met Rainford in January 1945 through their mutual friend Frederick Kiesler, who also frequently collaborated with Rainford, beginning with the photography for Peggy Guggenheim's Art of This Century gallery in 1942. Rainford began his career in New York in the early 1930s as a photographer of works of art for catalogues and other publications for museums and commercial art galleries. His clients included the Metropolitan Museum of Art and the Whitney Museum, as well as artists, who often needed high quality reproductions of their paintings and sculpture when applying for fellowships. After meeting Kiesler and Duchamp, Rainford's work began to transcend its documentary impulse and the groundbreaking photographs and collages that he made in the 1940s and 1950s reflect his newfound interest in Surrealism and modernist experimentation. Like Ralph Ellison's nameless protagonist in the Invisible Man, Rainford remains Surrealism's invisible photographer. His work is virtually unknown today and often uncredited or misattributed to other, better-known artists. This paper, which is drawn from extensive interviews with the artist's family and archival research, seeks to by remedy this situation by exploring his remarkable and heretofore overlooked contributions to Surrealism in the post-World War II era.

"La photographie dans le boudoir: femininity, fashion, and the femme fatale in Dora Maar's portraits of Leonor Fini"
Naomi Stewart
University of Edinburgh
In the mid-1930s, Dora Maar produced a series of photographic portraits of fellow surrealist, Leonor Fini. The series numbers over twenty images, the majority of which stage Fini either in front of, within, or emerging from a heavily curtained alcove that houses a velvet-covered daybed. This, coupled with the provocative states of dishabille in which Fini is pictured, recalls the environment of the boudoir. From its early history as a place of privacy and intellectual engagement for women, to the sexual liberation and intrigue that characterise it in the Marquis de Sade's texts, the boudoir can be seen as a kind of hybrid space in which excess is simultaneously associated with education. This makes it a peculiar and perhaps conversely productive setting for the representation of women. My paper will test this thesis by first exploring the possibility of casting Fini as a variation on the Sadeian woman in Maar's portrait series, before analysing the complex operations of 'fashioning' at work therein (with specific reference to masquerade and the construction of femininity). Drawing upon the work of theorists such as Laura Mulvey and Mary Ann Doane, it will further argue that the styling of the female body in these images is perhaps best understood as intentionally overplayed and multiplicitous, aligning Maar's representation of Fini with the conceptual figure of the femme fatale - in an expansive, rather than reductive, way.

"The Man Ray School of Photography: Surrealism and Fashion Photography"
Lynda Xepoleas
Cornell University
In the 1930s, several key fashion photographers were practicing Surrealists: Man Ray, Georges Hoyningen-Huené, Horst P. Horst, Cecil Beaton, and Erwin Blumenfeld. Each photographer explored surrealist-influenced fashion photography in the pages of Vogue magazine. Using surrealist experimental photographic techniques, they transgressed the accepted boundaries of the photographic genre and created shocking images that call Vogue's pursuit of elegance and refinement into question. Fashion photographs are supposed to offer women a look they can recreate; they are to capture the line of a new look or essence of a collection. Instead, these photographers' experimentations with lighting, unusual angles, and darkroom processes impose new types of female attractiveness that parallel the Surrealists' challenge to collective perceptions of femininity and elegance held by Vogue and the quotidian world. Their destabilization of feminine taste removes the images from their commercial associations and disrupts the physical and cultural framework of the magazine format itself. Surrealist fashion photography existed within a separate field of artistic innovation from commercial advertising in the thirties. While scholars argue that fashion photography commercialized Surrealism during the thirties, such photographic output has yet to be assessed in relation to surrealist thought and practice. This paper reconsiders the association of fashion photography as a form of advertising. Ray, Hoyningen-Huené, Horst, Beaton, and Blumenfeld did not photograph fashion in the surrealist style to promote desire for the commercial product. Instead, they created new pictures that penetrated, radicalized, and destroyed conventions of mass culture from inside the illustrated fashion magazine itself.
---
Speakers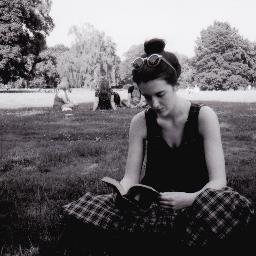 PhD candidate (History of Art), University of Edinburgh
Chief Curator and Deputy Director for Art and Education, Virginia Museum of Fine Arts
I joined VMFA in 2015 as the Chief Curator and Deputy Director for Art & Education. A native of London, England, I served as Director of the Hood Museum of Art at Dartmouth College until March 2015. Prior to my tenure at Hood, I spent my career at the Philadelphia Museum of Art from...
Read More →
PhD Student, Historic Costume and Textiles, Cornell University
Chairs
DJ
Vero Beach Museum of Art
---